Event held on November
25
Morning Yoga Immersion
Provided by:

Mala Yoga

Event runs from

6:00 AM to 7:00 AM
Every 3 weeks on Monday, until 25/11/2019
Event Completed
The event you have selected has been completed and is no longer available!
To Be Held At
Mala Yoga
Address: 10 Wray Avenue, Fremantle WA 6160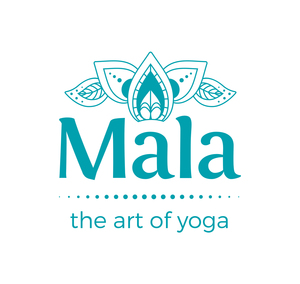 Find out more about this location...
Visit this location on the My Community Directory website. Note, this opens in a new window.
About
How to be relaxed, happier and calmer in 14 days
See website for next start date - bookings essential!
Are you ready to create space in your day that's just for you? Would you like to join a community of like-minded, supportive people to practice and enjoy yoga with?
Would you like to feel calmer, more relaxed, more flexible? Are you ready to reduce the stress and tension that builds up over your days/weeks/months?
If this sounds like something you're looking for, then you will love our Morning Yoga Immersion!
Our yoga is all about helping you to feel good! Feel your best both inside and out. By taking time to be quiet, breathe and move your body, you will create an inner connection of peace and calm. You'll find strength and flexibility of body and mind, and start each day with vibrancy and energy.
We know what it's like…
We used to love our weekly class too. But there was something missing. After making the decision to commit and increase practice to three, four then five days per week, the impact on life was phenomenal.
There was more calmness. More resilience to handle the ups and downs of life. The ability to respond instead of react. Being the decision maker of life.
Life seemed full of ease, more joy, more fun.
But it wasn't that life had changed. It was the inner change. Practice was transforming us into the people we wanted to become. And it felt amazing!
What exactly is the Morning Yoga Immersion?
Our Morning Yoga Immersion is two weeks of early morning yoga – 6am to 7am Monday to Friday
For 14 days you can focus on your practice – attending as few or as many classes as you like. We'll be here for you, to guide and motivate you through energising, joyful yoga.
And then rest! A week for you to absorb your practice. Enjoy mornings with your family or start the day in nature with a walk or at the beach.
And as happens in life, the cycle begins again. Creating healthy habits, reinvigorating your practice and life. After your week of rest, you come back to your morning practice.
We are here to provide support, community and inspiration when you make the choice to commit to yourself.
Here are a few things you can expect from the Morning Yoga Immersion
– A supportive, happy community
– Knowledgable, nurturing teachers
– Warm, friendly environment
– Space for your self
– A place of acceptance and kindness
– Create healthy, sustainable levels of energy
– Clarity of thought and mental wellbeing
– Emotional balance, better management of stress
– Improved sleep and deeper relaxation
– Increased ease of physical movement, mobility, strength and flexibility
– Improved physical, mental and emotional health
– Empower the body to optimise it's natural healing ability
– Improved self awareness and connection to your true self
– Learning to trust your instincts
– Enhanced relationships through increased tolerance, awareness and connection
Who is this for?
The Morning Yoga Immersion is for you if you're ready to feel great inside and out. If you're ready to make yoga a part of your life. If you're looking for a place that is inclusive, friendly and accommodating.
When, where and time
Your Immersion starts on a Monday and runs for 14 days. There's a new start date every three weeks.
Classes are Monday to Friday, 6.00am to 7.00am.
All weekday classes are at our studio at 10 Wray Avenue, Fremantle (click here for location details).
And there's more!
As well as having access to all 6am classes Monday to Friday for the two weeks, you can also join any of the weekend classes during this fortnight too! Bookings are essential for all weekend classes by emailing us.
Good to know
We're a boutique studio so only have limited spots available at our Immersion. Bookings are essential for the two week Morning Yoga Immersion. If you experience any technical difficulties booking your place, please call us on ?0459 151 599?.
Please note that unfortunately we do not offer refunds or transfer of payment to other classes, dates or students. Your booking confirms your place at the Immersion for the dates selected. You can find details of our policies here.
Edit Event
Extra Information
Type Community Diary
Format Classes, Lessons, Workshops and Talks